Punjab Educational Tour - Punjab Tourism


Educational Tour Package, Punjab
>> Click for Details & Price Quote
ITINERARY:
Day 01 - Amritsar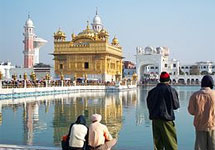 Arrive Amritsar Railway Station. On arrival meet and greet by our representative who will take you to the hotel. Check in hotel. Relax for a while. Overnight stay.
Day 02-Kapurthala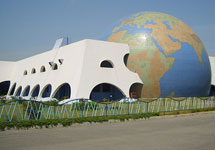 After breakfast drive to Kapurthala to visit Pushpa Gujral Science City. The biggest project of its kind in Northern India, the Science City has been set up in 72 acres of land in the of heart of Punjab, on Jalandhar- Kapurthala Road. It is intended to inclucate the scientific aptitude & temperament, to fire the imagination and creativity, foster the spirit of enquiry and exploration among the masses, especially in the young minds.
The subject areas covered include physical, applied, natural and social sciences, engineering, technology, agriculture, health sciences, energy, industries, human evolution and civilization, the environment, ecosystems, Jurassic park's as well as frontier areas like space, nuclear science, information technology, robotics and Bio-technology. Later drive to Jalandhar overnight stay at hotel.
Day 03-Ludhaina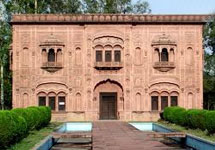 After breakfast drive to Ludhiana to visit Punjab Agricultural University Museum Founded in 1962,known all over the world. It is located on the outskirts of the city and modelled on the land Grant of America.It organizes the Kissan Mela (Farmers Fair) every year. It also contains a Rural Museum. Overnight Stay.
Day 04-Anandpur Sahib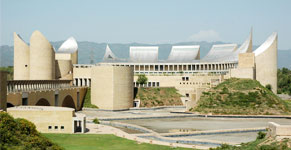 After breakfast drive to Anandpur Sahib to visit Virasat-e-Khalsa formerly known as Khalsa Heritage Memorial Complex) is a museum located in Anandpur Sahib.The museum gives an insight to the events that took place in Punjab five hundred years ago which gave birth to Sikhism and finally the Khalsa Panth. The museum will throw light on the vision of the Gurus, the eternal message of peace and brotherhood which they delivered to the whole mankind and the rich culture and heritage of Punjab.The museum is intended to commemorate 500 years of Sikh history and the 300th anniversary of the Khalsa, the scriptures written by the 10th and last Guru of Sikhism, Guru Gobind Singh, founder of modern Sikhism. Later Drive to Chandigarh Overnight stay at hotel.
Day 05- Departure
After breakfast drive to Chandigarh transfer you to Railway Station/Airport for your onward journey.