350th Year of Sri Anandpur Sahib 2015 Tour Package


Anandpur Sahib's 350th Year Foundation Day 2015 Anniversary
>> Click for Details & Price Quote
ITINERARY:
Day 01: Amritsar-Chandigarh
Arrive Amritsar Railway Station. On arrival meet and greet by our representative who will take you to the Chandigarh. Check in hotel. Relax for a while. Start your city tour with Rock Garden which consist of various arts and objects made of industrial and urban waste. It is situated in sector-1. The credit of its foundation goes to Dr Nek Chand who was the road inspector in the Engineering department of Chandigarh. Then visit to Sukhna Lake that lies in the foothills of Shivalik range. People visit in the morning to enjoy fresh breeze. It serves as a picnic spot and good place for water activities. After that visit Rose Garden which is Asia's largest rose garden. It contains more than 17,000 plants and over 16,000 varieties of roses. The venue serves annual rose festival or festival of gardens. In the evening enjoy shopping in sector 17 market. Back to hotel, overnight stay in Chandigarh hotel.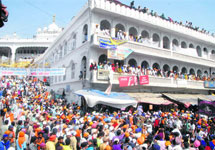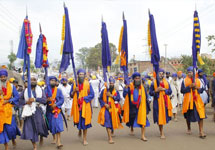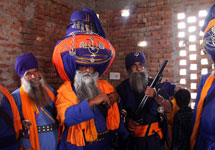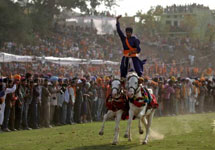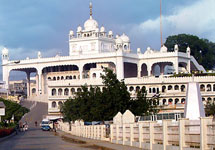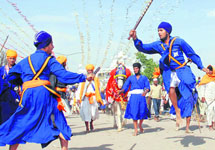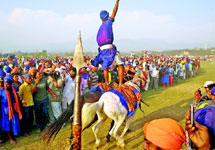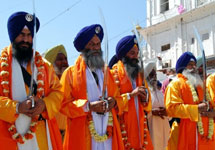 Day 02: Chandigarh-Anandpur Sahib-Chandigarh
After breakfast, drive to Anandpur Sahib from Chandigarh. It is one of the most important sacred places of the Sikhs and is closely linked with their religious tradition and history. Visit Quila Lohgarh Sahib, A "taksal" of ancient weapons would be set up to revive forts religious significance. All the ancient weapons which were used by the Sikh Gurus will be displayed there. After that visit to Keshgarh Sahib, Keshgarh is the name given to the main fort that the tenth Master constructed in Anandpur sahib in 1699. The fort is now the Takhat called Keshgarh Sahib. Watch and enjoy Gatka. Gatka is a traditional South Asian form of combat-training in which wooden sticks are used to simulate swords in sparring matches. In modern usage, it commonly refers to the northwestern Indian martial arts, which should more properly be called shastaravidiya. Enjoy Kirtan(Sikh Devotional and religious songs). In evening back to Hotel, Overnight stay in Chandigarh hotel.
Day 03: Chandigarh - Anandpur Sahib - Chandigarh
After breakfast, drive to Anandpur Sahib from Chandigarh. Visit Gurdwara Bhora Sahib, Anandpur Here Guru Tegh Bahadur Sahib used to sit for meditation and for composing hymns. Residence of Sri Guru Teg Bahadur inherited by Sri Guru Gobind Singh Ji, Watch celebrations of 350 years of Establishment of Shri Anandpur Sahib there, Enjoy Gatka, Sikh Martial Art as a part of celebration. Enjoy dhadidarbara group of Sikhs which sing and tell stories of sikh gurus with the help of sarangi and dhadds. Enjoy mela(fair) specially for the celebration of 350 years of establishment. In Gurudwara Qila Anandgarh Sahib also there is Sacred Baoli Sahib. In evening back to Hotel,Overnight stay in Chandigarh hotel.
Day 04: Chandigarh – Amritsar
After breakfast drive to Amritsartransfer to railway station to board train for onward journey.