Punjab 5 Sarovar Darshan Tour - Punjab Tourism


5 Sarovar Darshan Tour Package
>> Click for Details & Price Quote
ITINERARY:
Day 01: Amritsar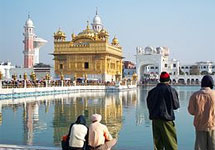 Arrive Amritsar Railway Station. On arrival meet and greet by our representative who will take you to the hotel. After that proceed for full day 05 Sarovar Dashan. These Sarovar are practice of some Sikhs to have a dip in all five of these holy pools. Start your tour with the blessings of Golden Temple-the most important Sikh shrine which is also called Mecca for Sikhs is a living symbol of the spiritual and historical traditions of the Sikhs. After that visit to Gurdwara Santokhsar Sahib is an historical Sikh shrine, situated at distance of 700 Meters from Harimandir Sahib. This is one of the five historical Sarovar constructed by Guru Arjun Dev.Then visit to Gurdwara Ramsar stands alongside the Ramsar Sarovar. It is one of the smallest of Amritsar's five holy Sarovars. It was built in 1855 constructed by Guru Arjun Dev, the fifth Sikh Guru of the Sikh.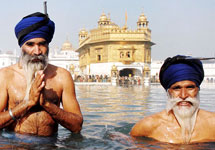 Afternoon visit to Kaulsar Sarovar. This is the Sarovar next to the Gurdwara Mata Kaulan near Gurdwara Baba Atal in Amritsar, next to the main Darbar Sahib at Harmandar Sahib. It is named after a holy lady who was raised as a Muslim called Bibi Kaulan, the adopted daughter of the Qazi of Lahore. After that visit Bibeksar (built 1628) this sarovar is located to south/south-east of the most important landmark for the Sikhs, Harimandir Sahib in the city of Amritsar. Gurdwara Bibeksar Sahib is situated on the banks of the Bibeksar Sarovar. The Sarovar was built by Guru Hargobind Sahib, the 6th Sikh guru, and the present beautiful Gurdwara was built by Maharaja Ranjit Singh. In the evening return to hotel. Overnight stay at hotel.
Day 02 -Departure
Transfer to Railway station to board train for onward journey.