Punjab Tourism - The Complete Web Portal of Punjab Travel Guide


Pilgrimage and Cultural Tour Packages
4 Feb 2016 to 7 Feb 2016
No. of Days:
5 Nights / 6 Days
The Festival is an annual recreational meet
will held in month of January
where farmers from areas surrounding
Kila Raipur
could get together and test their corporal endurance. The idea gave birth to Kila Raipur Sports, the undisputed "Rural Olympics" like Athletics of tug of war, Hockey, Cycle race, Dog Race etc.
View Details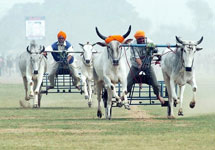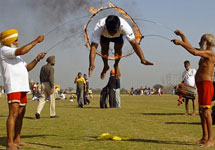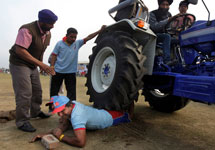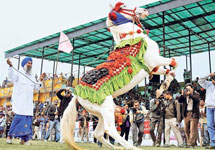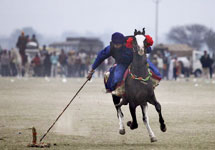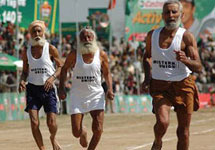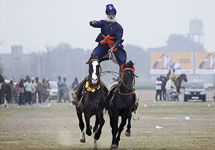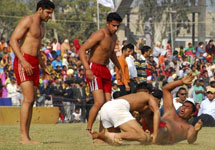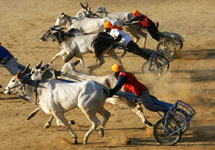 5 Mar 2016 to 8 Mar 2016
No. of Days:
3 Nights / 4 Days
Hola Mahalla is a Festival of Colors
will held in month of March 2016
in which Sikh community display their physical strength by performing dare-devil acts like bareback horse-riding, standing erect on two speeding horses, Gatka (mock encounters), tent pegging etc. organised
at Anandpur Sahib
View Details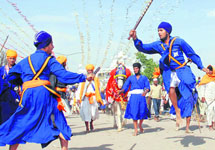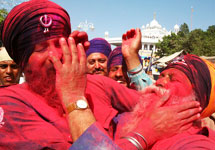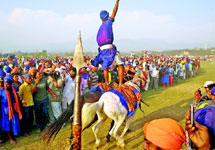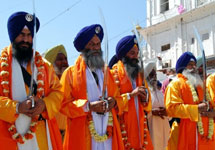 Welcome to Punjab Tourism (A unit of Jeet Travels)
"Punjab's position in tourism has improved significantly in the recent past. It has positioned itself as one of the emerging tourist attractions in India offering rich cultural and natural heritage experiences. During 2009, the state was ranked at 28th in terms of arrival of domestic tourists by Ministry of Tourism, Government of India. Punjab, during 2010 graduated ot 14th rank amongst the States of India by Ministry of Tourism , Government of India and Now during 2011 it has furthur emerged as a Tourist Hotspot and attained 12th Rank amongst the States of India in the Publication India Statistics 2011. The Number of Domestic Tourists has almost doubled from 53,69,995 in 2009 to 1,05,83,509 in 2010 and the number increased to 1,64,16,638 in 2011. The Punjab Government has made huge investment in developing infrastructure, marketing & publicity of tourist sites, monuments, developing tourism products, historical and religious buildings and hotel industry. From economic point of view at this time, tourism sector is an important source of creation of income, employment and regional development. It can act as a key economic driver to boost the economy. For this, the tourism sector needs promotion on commercial scale.
Main Links
Travel Information
Punjab's Forestry and Wildlife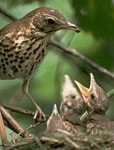 The Unique eco-system of the Shivaliks is spread over a geographical area 9448.97 Sq. km, and lies in the north-eatern part of the state extending from north-west to south-east along the Himachal Pradesh Border. It is spread across the eastern part of the districts of Gurdaspur, Hoshiarpur, Shaheed Bhagat Singh Nagar and Rupnagar
Read More